S

et of tower crane services
Provided services (work of the operator, installation, dismantling, transportation services for tower cranes, placement services for crane tracks).
Tower crane services. Fast and timely service delivery within 24 hours.
An on-site visit by a specialist to suggest options for the installation of tower cranes taking into account the specificities of the project.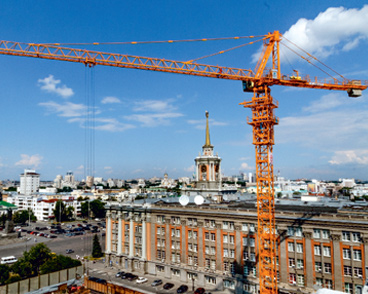 "Stroymekhanizatsia Trust n° 2"OJSC
Yekaterinburg
15 Cosmonauts Avenue,
Phone: +7 (343) 221-14-05
Fax: +7 (343) 221-14-76
Commercial department: +7 (343) 221-14-52
Commercial department Fax: +7 (343) 221-14-55
E-mail: trest@sm2.su